You can manipulate the settings from the Global Security Settings panel.
If the version of your Flash Player is 10.3 or above you need to right click on the chart and select Global Settings... option from the right-click menu and do the following:
Select Advanced tab
Click Add to Trusted Zone button
Add all the folder which contain the chart SWF files to this zone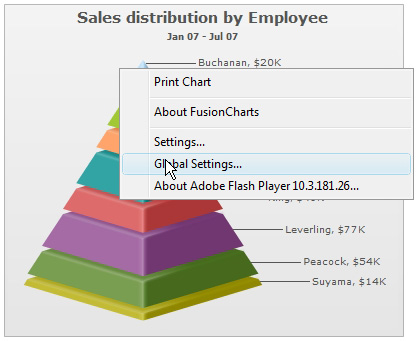 To get a detailed step-by-step tutorial on the above, please click here.
If the version of your Flash Player is lower than 10.3, it can be done in five simple steps:
Go online to Adobe Flash Player Settings Manager and choose the Global Security Settings panel
Select the Always allow radio button on the top to allow security exceptions. This control is marked as "1" in the image below
From the

Edit Locations...

drop down box, select Add location... option to bring up a dialog box. The drop down box is marked as "2" in the image below
Now select Browse for folder... and browse to the location where you are keeping the chart SWF files
After confirming your selection you should see the path of the exception added in area "3" of the image below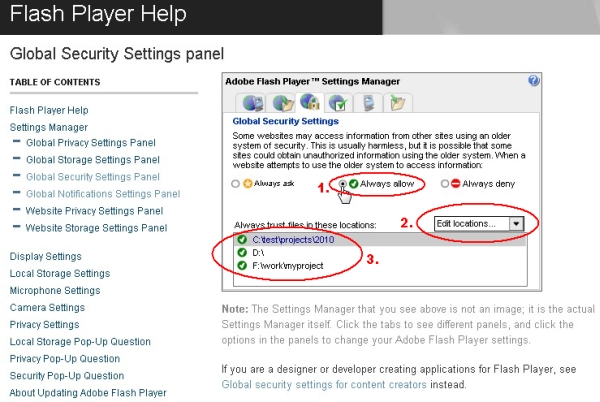 In case you wish to do this settings offline, you can ease this process by running a script file from the folder where you have kept the chart SWF files. Go to How to setup Flash Player Global Security Settings? page.